Looking ahead while giving back
ASR Underwriting was formed on the core value that people are priority. We have continued to build our business on the foundation that providing excellent service is key, while giving back to the community remains at the centre of what we do. As a business, we are whole-heartedly committed to giving back.
We believe that serving our community is as paramount as serving our clients and strive to show this dedication in a number of ways throughout the years. The ASR team are compassionate and eager to support where they can.
Some of the past and present charities/ foundations we have supported are as follows:
We continue to support a wide variety of charities and have provided funds through corporate connections and company funding. A main area of support has gone into Cancer research. We aim to use our national reach to raise funds and do something to help in any way we can.

"What we contribute is nothing compared to the pain and disruption endured by Cancer sufferers. If we can do something small to help find a cure, it is well worth it. I have personally participated in charity cycling events and cycling long distances with Cancer sufferers as well as survivors and gained a real appreciation for their spirit and commitment to finding a cure for the future". – John Flower, Managing Director.
ASR Underwriting is humbled and proud to announce that a new initiative for Christmas 2017 was to give instead of receive by supporting Act for Kids and Share the Dignity.
Act for Kids, a charity providing free therapy and support to children and families who have experienced or are at risk of child abuse and neglect. As Christmas is a colourful season, we purchased 9 pieces of beautiful artwork created by the talented children. Our team donated funds towards the cause and display the artwork in our office (correct-yes) To make a donation, please visit actforkids.com.au/get- involved.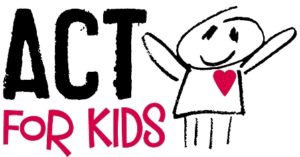 Share the Dignity, a charity focusing on helping women experiencing homelessness and domestic violence in Australia. Continuing our focus around Christmas and the drive to give instead of receive we participated in Dignity "It's in the bag" Pink, power and personal hygiene were top of mind for this charitable organisation and the ladies at ASR Underwriting thoroughly enjoyed participating in such a great cause. The campaign involvement had the ladies purchase multiple handbags and fill them to the brim with personal care items for homeless women in need during Christmas. We are incredibly grateful for the compassionate women who work for us and are dedicated to making a difference to other women in need. To continue to help women in Australia, please visit sharethedignity.com.au.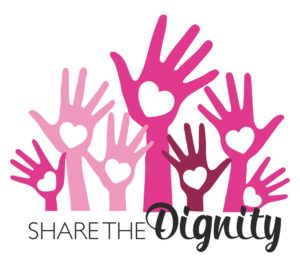 ASR Underwriting will continue to support charitable foundations, because we believe people are priority. We thrive on the work we do for both our clients and charitable organisations and are dedicated to the community we so closely cherish.